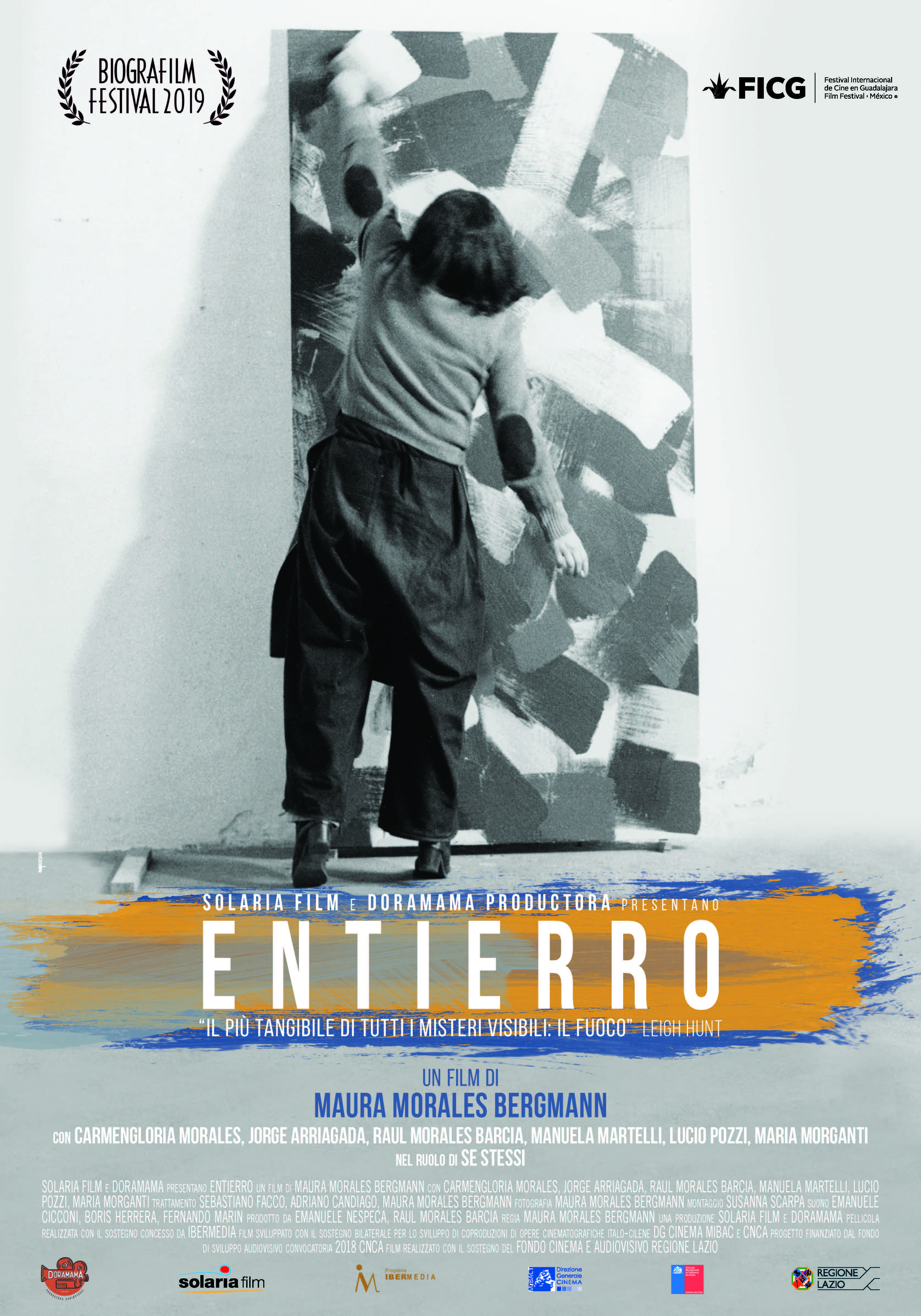 Musica non originale   "GIUSEPPE VERDI: PRELUDIO LA TRAVIATA"
Per gentile concessione di Universal Music Italia Srl ,Wiener Philharmoniker, Direttore GIUSEPPE SINOPOLI, (P) Universal International Music B.V.
ENTIERRO
SYNOPSIS
"Destierro" is the title of a documentary in which Jorge, a musician, and Carmengloria, a painter, both from Chile, discuss  music and painting.
Carmengloria arrived in Italy in the fifties and never went back to Chile, living an intense and full life that turned into a secluded and discreet living.
Something strange happened, and Carmengloria vanished without a trace.
To understand what happened to the artist, Maura asks her friend Manuela to help her unravel the documentary by reconstructing Carmengloria's whereabouts and – ultimately – her story.
Together, Maura and Manuela embark on a journey around the life and art of Carmengloria: a life dedicated to art.
LOGLINE
From the ashes of a former documentary, Manuela and Maura reconstruct the art and life of Carmengloria Morales, a chilean painter who seems has vanished without a trace.